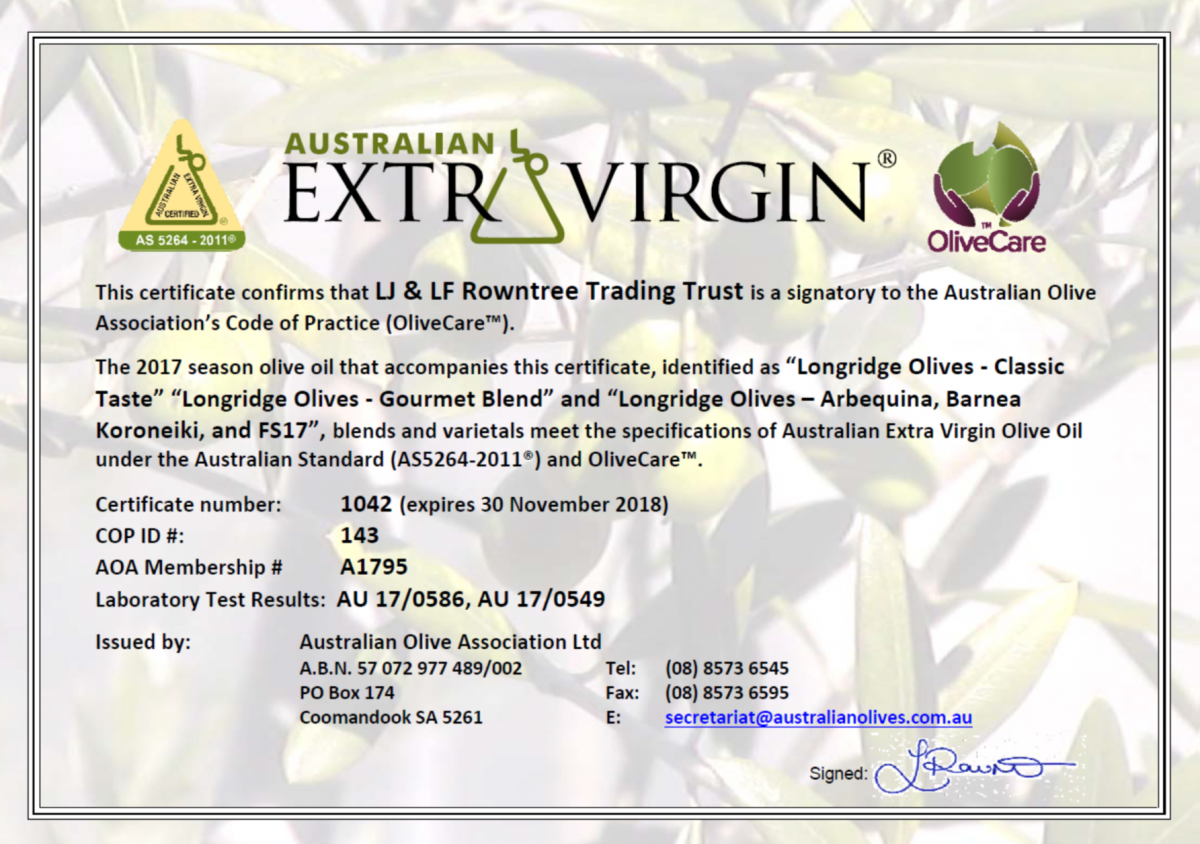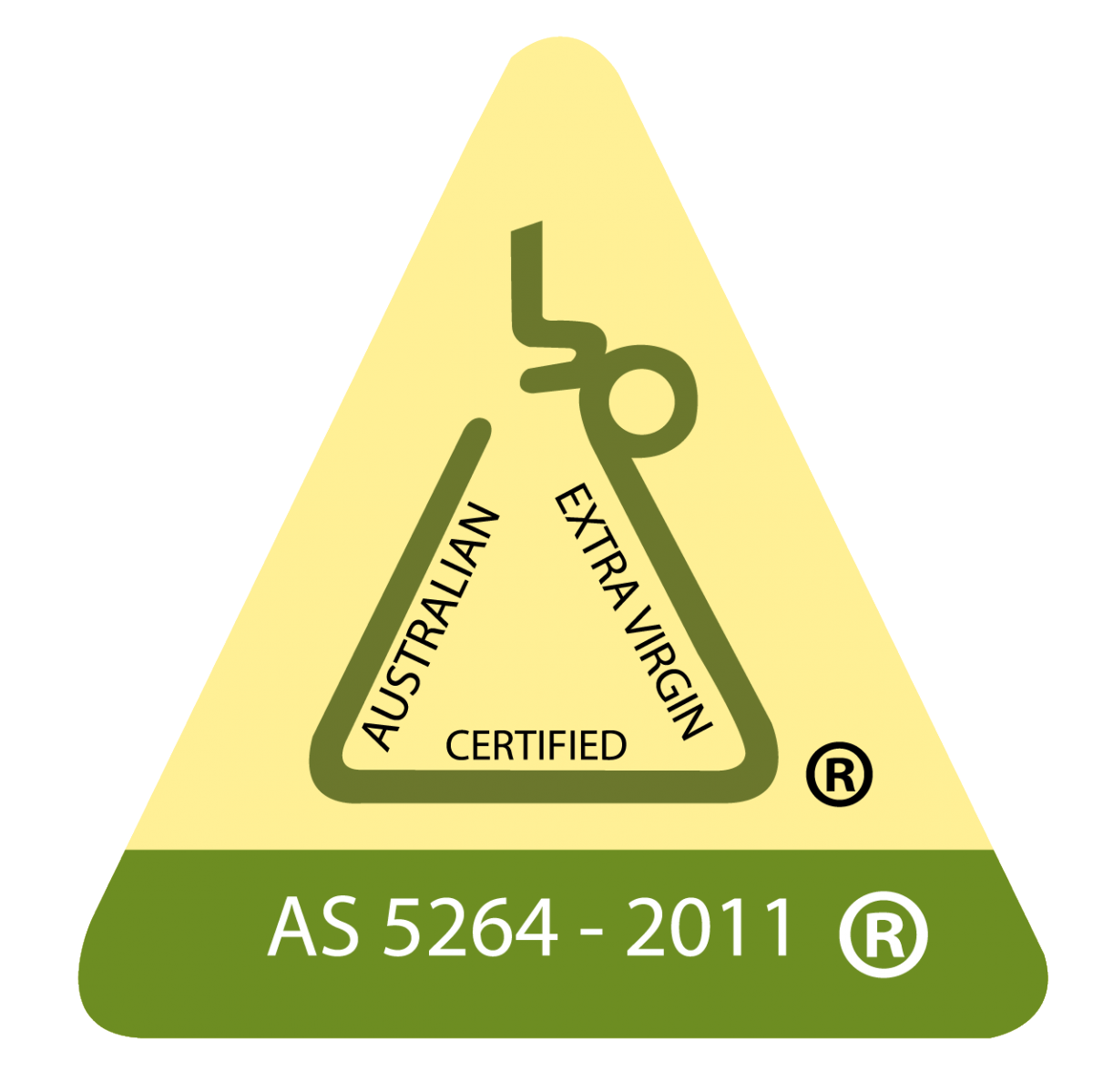 LONGRIDGE EXTRA VIRGIN OLIVE OIL
is 100% Australian Certified.
Longridge has been a signatory to the Australian Olive Industry Code of Practice since its inception in 2008.
The Code of Practice supports quality, authenticity and confidence in the Australian Olive Industry and its producers.
The Code incorporates the provisions of:
The Voluntary Industry Standard for Table Olives
The Australian Standard for Olive Oil and Olive Pomace Oils (AS5264-2011) which was introduced by Standards Australia in July 2011).
The Australian New Zealand Food Standards Code and related legislation,
The Competition and Consumer Act 2010,
Related State and Territory Food Safety and Health Legislation,
International rules and codes with similar aims, such as those of the American Oil Chemists Society (AOCS), International Standards Organisation (ISO), International Codex Alimentarius Commission (Codex).
The Code of Practice is managed by Australian Food Integrity Certification Services Pty Ltd on behalf of the Australian Olive Association.